Company & Association News
The National Energy Services Association and the Texas Alliance of Energy Producers have joined forces to better serve their members. The melding of the two organizations will push the Alliance's membership to about 4,000.
The Women's Forum of New York honored Williams at the third biennial Breakfast of Corporate Champions for achieving at least 20% female representation on its board. The company has a representation of 33% women. "I'm proud to see Williams recognized for the value we place on gender diversity in the boardroom," said Frank T. MacInnis, Williams board chairman.
The Association of Energy Services Professionals' Lone Star, TX chapter   expanded to include Oklahoma and will be renamed the Red River chapter.
Texans for LNG, chaired by former U.S. Trade Representative and Dallas Mayor Ron Kirk, announced its steering committee tasked to raise awareness of the value of LNG export facilities in Texas. New members are: Buddy Garcia, former chair, Texas Commission on Environmental Quality and former member, Texas Railroad Commission; Stella Garcia – interim president, Texas State Technical College (Harlingen); Randy Wooten, vice chancellor, Texas State Technical College (Ft. Bend County); and Martin Arambula, former commissioner, Port of Brownsville.
According to Texans for LNG, a ICF International study estimated that exporting LNG could bring up to 155,000 jobs in construction, operations, exploration and production by 2035.
The INGAA Foundation's board of directors elected Robert E Riess, Sr., president and CEO of Sheehan Pipe Line Construction Company, as its new chairman for a one year-term beginning Nov. 7. In addition to his position as chairman of INGAA, Riess also serves on the board of directors for the Pipe Line Contractors Association.
Personnel Changes
Alexander Schoch is new general counsel for the Railroad Commission of Texas. Schoch has over 30 years of executive and industry-related legal experience.
NRG announced that David Crane is stepping down as president and CEO. Crane has served in the position since 2003 and will be replaced by Mauricio Gutierrez.
The board of directors of ONEOK, Inc. elected Brian L. Derksen, Randall J. Larson and Kevin S. McCarthy. William L. Ford retired from the board in December after 34 years and Bert H. Mackie retired in May after 26 years.
Denys Stavnychyi has joined Burns & McDonnell in Houston as a pipeline project manager. A mechanical engineer and native of Ukraine, Stavnychyi has led teams on some of the largest pipeline projects in the industry, including a 500-mile natural gas pipeline in Alabama, Georgia and Florida.
Carl Porter was named president of Itron's Gas business. Porter has over 40 years of experience in the gas industry.
The Bureau of Ocean Energy Management named Mike Celata regional director of the Gulf of Mexico Outer Continental Shelf Region.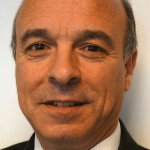 Rohrback Cosasco Systems announced its new president, Michael D'Anzieri. Former Cosasco president Brent Ford is board vice chairman. In other news, Rohrback Cosasco Systems has shortened its name to Cosasco, reflecting the company's evolving business direction to unite its varied product lines and global offices under a single name.
Santos appointed Kevin Gallagher as managing director and CEO.
Darren W. Woods was elected president of Exxon Mobil Corp. and a member of the board of directors.  EQT Corp. appointed Steven T. Schlotterbeck as president. He will retain his title of president, Exploration and Production; David L. Porges will remain chairman and CEO.
IDC Energy Insights hired industry veteran Kevin Prouty as vice president of Research.
Penspen added four members to its team in the Americas region. Dirk van Oostendorp joins as director of integrity, Americas; Gordon Jones was appointed engineering manager, Americas; Andrew Trevino is project manager; and Bill Washington is the new business development director.
Mike Brace has joined Mathey Dearman as account manager.
Mergers & Acquisitions
ShawCor Ltd. has acquired the units of Lake Superior Consulting, LLC. The business operates from facilities in Minnesota, Texas, Nebraska, Kansas and North Dakota, and had estimated 2015 revenue of US$45 million.
H&E Equipment Services, Inc. opened a new branch at 4202 Almonaster Ave., New Orleans, LA  70126.
Wood Group acquired Kelchner Inc. which will operate within the onshore business of Wood Group PSN Americas, providing construction capabilities primarily to the midstream and upstream oil and gas sector in the Marcellus and Utica shale basins, and broader industrial sectors.
TRC Companies, Inc. acquired the Professional Services business segment of Willbros Group to form its new end-to-end Pipeline Services division. TRC now offers end-to-end solutions (from M&A to concept and strategy to design and build-out) to both the oil and gas and power industries.
Unique Group is making its first move into Saudi Arabia with the opening of two new facilities in Riyadh and Dammam. Egon Oltmans is sales manager.
Tata Steel formed a partnership with International Development Company (IDC) in the UAE.  IDC will support the company in obtaining national oil company approvals.
 EN Engineering finalized the acquisition of Caldwell, OH-based Total Control Solutions that provides automation solutions and engineering services to natural gas customers.
Terramac has extended it representation in the North American market to include Bobcat of St. Louis as part of its dealer network. Bobcat will represent the Terramac product line across designated regions of Illinois, Indiana, Missouri, Kentucky and Tennessee.
New Century Software, Inc. has opened an office under its new division, Integrity Plus., at 15835 Park Ten Place, Suite 140, Houston, TX.
Bobcat Company and Doosan joined North Dakota State University (NDSU) to dedicate its new STEM Classroom and Lab Building in Fargo, ND which will support studies in science, technology, engineering and math (STEM). The new facility opened in January.
Obituary
Ed Malzahn, Ditch Witch founder and industry icon, died Dec. 15 at his home in Perry, OK. A memorial service was held Dec. 18 at the Ditch Witch training center on The Charles Machine Works campus in Perry, with funeral services on Dec. 19 at the First Presbyterian Church of Perry.
Malzahn launched the first service line trencher, the Ditch Witch model DWP in 1949, from a small machine shop in Oklahoma. That small shop grew to become Ditch Witch, a Charles Machine Works company, which today employs more than 1,500 workers and has over 175 dealerships and branches in 195 countries. The company has produced and sold over half of the world's trenching machines.
Charles Machine Works has remained a family business since its creation, even after global success. Malzahn served as chairman until his death. Today, Malzahn's granddaughter Tiffany Sewell-Howard, the fifth-generation of the Malzahn family, serves as the executive chair of Charles Machine Works.
Malzahn is survived by his three children, nine grandchildren and 13 great-grandchildren. To send condolences or share memories, visit EdMalzahn.com.
Donations may be made to the Perry Memorial Hospital Foundation, c/o Brown-Dugger Funeral Home at 1010 North 7th St. in Perry, OK.