Intelligent Technology Is Essential For Modern Integrity Management
America is depending on natural gas for its energy future, and pipeline operators are focused on ensuring that their systems provide safe and reliable delivery. Doing so has its challenges, many of which can be managed through the use of technology to solve critical pipeline integrity management issues.

In recent years, the owners and operators of natural gas transmission and distribution pipelines have taken significant steps to enhance their diligence regarding the operation and maintenance of safe and reliable pipelines. "Pipeline integrity management" is no longer regarded as the latest buzz phrase to spring from the U.S. Department of Transportation's (DOT's) integrity management regulations, advisory bulletins, and state regulations regarding transmission and distribution pipelines.
These regulatory changes, combined with recent natural gas pipeline incidents across the nation have resulted in an increased level of scrutiny from federal and state regulators.
Pipeline integrity management is now the focus of discussions and increases in pipeline and systems capital spending by U.S. utilities and pipeline companies.
Pipeline companies and utilities are aware of the new requirements, and a wide range of levels of integrity management-related improvements have been made or are contemplated to help them ensure regulatory compliance, increase safety of operations, and improve system reliability. Further improvement of operating, maintenance, engineering, and integrity management procedures and processes often starts with improvements in the collection, review, integration, maintenance, transparency, and accessibility of integrity-management data. Records need to be traceable, verifiable, complete, and accessible to all who need to use them to carry out integrity-management duties.
As a starting place, natural gas utilities and pipeline companies are reviewing the intersection of data, people, and procedures through risk-based assessments of their operations, management, and engineering (OME) functions. These assessments are performed either internally or more likely by employing outside expertise familiar with assessing business and technical areas of a gas utility or pipeline company. OME assessments reveal gaps and help establish a plan to start putting houses in order. Although risk assessment of natural gas infrastructure may have been optional in the past, heightened regulatory scrutiny after recent pipeline incidents in the U.S. and the great potential for natural gas with the Shale Gas boom have assigned greater importance and priority to such assessment.
Automation through intelligent technology Is becoming a foundational need. The quality and sustainability of pipeline integrity management programs are based on the ability to effectively manage business processes, documents, and data associated with pipeline assets. Automation of the management process is becoming a foundational requirement for many utilities that are actively creating systems to accommodate the next level of integrity management. Through the use of applying intelligent technology to support pipeline integrity, pipeline companies and utilities can create a much more sustainable, easy to access and improved cost effectiveness of their integrity processes over time. For gas utilities this automation is as revolutionary as the technology support behind the smart grid in the electric industry.
This article outlines the underlying automation and integrated architecture required by pipeline companies and gas utilities to effectively implement a successful integrity program that drives integrity management into the field and back. The goal is to provide a basic overview of the architecture and key solution components for operations and integrity managers. The architecture and approach is based on shared approaches utilized and pioneered by leading utilities and is intended to highlight the basic roadmap for automating integrity management.
Integrity automation is system integration. The bad news is that you cannot buy a stack of off-the-shelf software that will furnish an out-of-the-box integrity solution. Although you can buy specific commercial software for integrity analysis, such software requires an integrated system to feed it. Effective integrity management solutions are built by integrating the corporate and back-office systems most utilities already have. Most utilities harvest the data and capabilities of each of these individual systems and focus the data on the applications required for field and other integrity operations. The key systems and their basic roles for integrity management are described below.
Geographic Information Systems (GIS) – GIS anchors automated integrity management. Most utilities now have GIS and are at least using it for map production. GIS is at the heart of integrity management and serves as a "core" system because it has the ability to organize all of the data in the utility around the location of assets. Through integration with other systems, GIS can organize the information from a wide variety of corporate systems (inspection, maintenance, supply chain, job design, asset management, cathodic protection, work management) and organize that data by its location. Being able to organize and locate your asset information is a cornerstone of integrity management.
Linear GIS – Linear GIS is an enhanced level of GIS that organizes information such as maximum allowable operating pressure into a format that allows referencing along a linear feature like a pipeline and provides enhanced retrieval and editing of the information with respect to that pipeline. Linear GIS is built on top of the GIS as an enhancement to basic GIS. Commercial software is available for Linear GIS.
Mobile GIS – Many utilities have mobile field systems with the capability to view the GIS information. To manage pipeline integrity, utilities must to be able to do field work in conjunction with asset information and do field operations in relation to work orders, inspection, design, testing, and maintenance. This typically requires integration of the mobile system with systems that provide the required information to the field. Additionally, two-way integration is necessary to ensure that the field data is updated in the various corporate systems and therefore comes back from the field.
Pipeline Integrity/Risk Management Software — Software applications, available from a number of providers, are GIS-based in the sense that they interact with the GIS and utilize the integrated information as a base for analytics. Risk-management software typically provides the capability to run custom or stock models for pipeline-assessment risk analysis. The models usually support distribution integrity management programs and transmission integrity programs. The software typically allows location and classification of High Consequence Areas. Additional capabilities usually include spill-impact analysis for DOT Part 195 hazardous pipelines and the alignment of in-line inspection data from smart pigs to the linear GIS.
Integration brings key technology components to life. These systems come to life with interfaces to other corporate systems that provide applications and exchange data for use across the solution. Interfaces may vary across gas businesses based on the organization mission or particulars of business systems. Following are descriptions of typical systems that are interfaced and their functions:
1) Work Management System/Scheduling and Dispatching – The integration of this system with the GIS incorporates the work process application with location and asset information and returns results from the work process into the system.
2) Job Design – The integration of GIS job design with graphic job design allows design work to be used immediately in the system, providing latency to the information and the capability to use the information in the field.
3) Customer Information System (CIS) – This system provides customer information across the solution as needed.
4) Content Management System – Systems like SharePoint or Documentum provide the opportunity to store and provide collaboration information in respect to assets, design, inspections, maintenance and other systems and can be used in the field for content that might be related to specific assets.
Figure 1 provides an integrity solution overview of a fully built-out system for pipeline integrity. It illustrates a standard overview of the architecture used for an integrated solution.
The heart of the solution is the foundational capability of the GIS and the associated gas applications that use the GIS as a base. The GIS core is further integrated with other systems to provide for the interchange of information on a location basis.
The depicted model is a standard reference model that represents Black & Veatch's experience with various utilities and how they addressed the automation of integrity. While there are some differences in how various utilities have built their systems, Figure 1 and Figure 2 represent the common theme of leading solutions in the industry. The reference model can be used to "gap" the automation in an organization and figure out what gaps need to be addressed to come up with solution. The reference model is fully built-out. In reality, the solution is built in phases, each focused on bringing a part of the solution and bringing targeted business benefits. The proper way to approach the process is to develop a detailed plan to address specific requirements, business process, and existing automation and to build a plan to address the required gaps.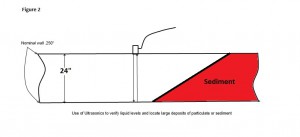 Leading gas utilities and companies have pioneered and built a reference model of the automation needed for effective and sustainable integrity automation. This integrated approach is far superior to paper-based or individual silos of automation in providing required tools and results. While technology in this area is evolving, it all has developed to the point that it is not practical to wait for additional major improvements to come along. Now is the time to start building strategy for the automation to support the next generation of integrity.
Authors: Bart Elliott has been working with utilities to implement automated business systems for more than 20 years. His expertise encompasses pipeline integrity for gas clients. He is the Black and Veatch Account Manager contributing to GTAMS Project with PG&E. ElliottB@bv.com, 303 949 1005.
Edwin Anderson has more than 30 years of natural gas utility operating experience and eight years of providing Black & Veatch consulting services to utilities. As a Principal Consultant at Black & Veatch, he has helped numerous. AndersonEP@bv.com, 516 428-1662.