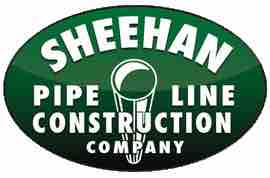 Two of the longest-running pipeline companies in the United States will be selling their entire fleets, Sept. 28-29, in Columbus, OH in what will be Ritchie Bros.' largest-ever pipeline equipment auction.
Most of the inventory will be that of Tulsa, OK's Sheehan Pipeline Construction Company, which has been in operation more than 100 years. Also featured will be equipment from Winchester, KY-based Oliver Pipe & Equipment Inc.
"There's only been two or three auctions like this in my 37 years in this business – it's an excellent opportunity for buyers," said Robert Riess, president & CEO of Sheehan. "The pipeline industry is a small niche group of friends and competitors, and I think there will be many people very interested in these assets."
The auction also features a major fleet realignment from J-Wood Pipeline Services.
There are more than 1,300 equipment items and trucks listed to be sold, with no minimum bids or reserve prices. Bids can be placed in person, online in real time and by proxy, Ritchie Bros. said.
"There's still over two months to go and the inventory is building daily," said Terry Dolan, president, USA and Latin America, Ritchie Bros.
Equipment includes:
24 Caterpillar 583T crawler pipelayers
15 Caterpillar 572R crawler pipelayers
14 Caterpillar 594H crawler pipelayers
8 Caterpillar 594 crawler pipelayers
6 Caterpillar 583K crawler pipelayers
2 Caterpillar 587T crawler pipelayers
22 Caterpillar D8T crawler tractors
10 Caterpillar D7R crawler tractors