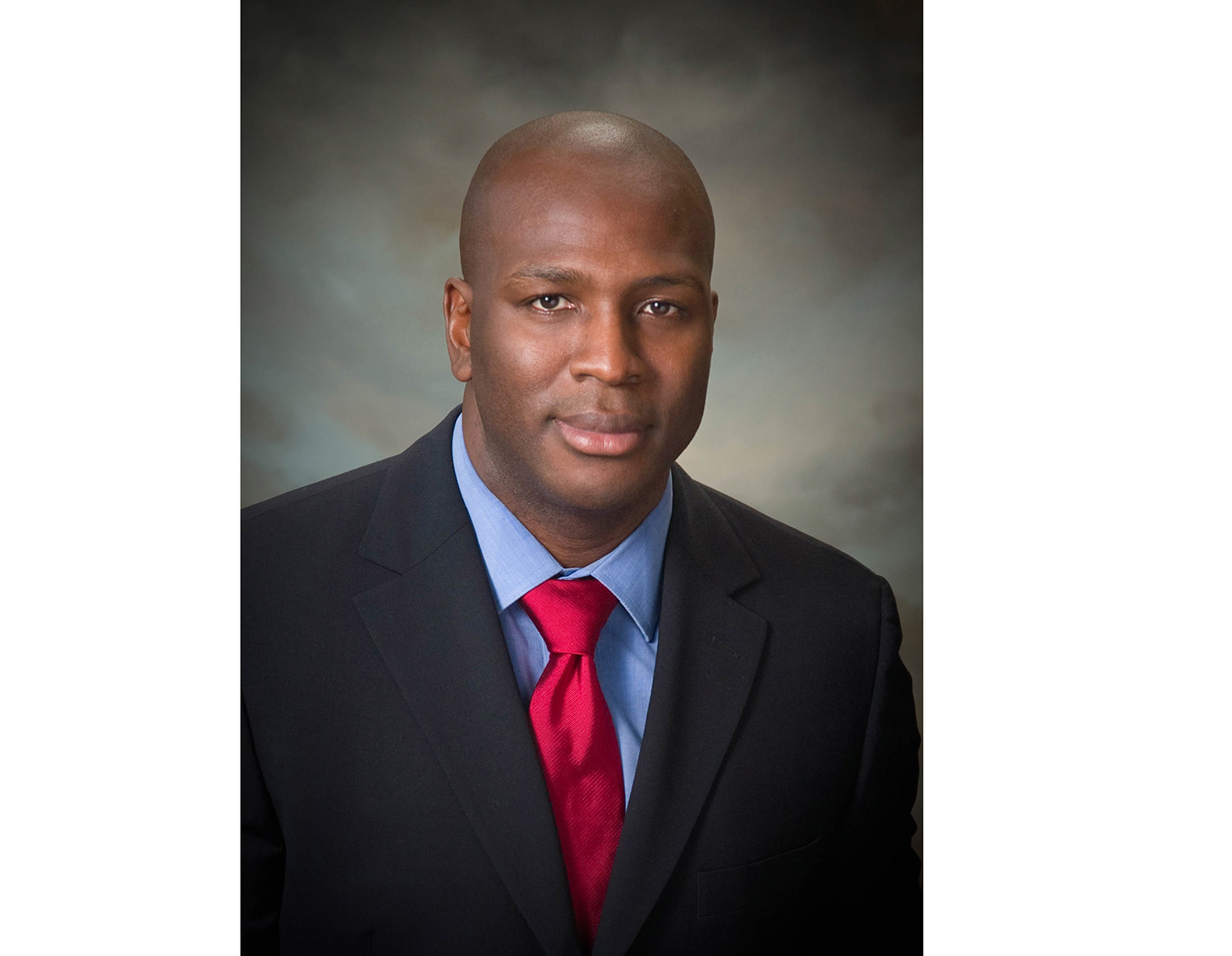 Energy companies always seem to have a knack for hiring the right person for the right job and at the right time. A case in point is Marvin Riley, president of Fairbanks Morse Engine in Beloit, WI.

But before we begin our interview with Riley, let's look at the company he inherited and its rich legacy. Fairbanks Morse was founded in the 1870s and quickly evolved into an engine company by 1885 with the acquisition of Eclipse Windmill Co. and Williams Engine Works. Through the years FME became a manufacturer of products ranging from radios, washing machines and power mowers to water heaters, air conditioners and storage batteries.
FME reached an important milestone early on: in 1893 it developed the first commercially successful gasoline engine. Today FME is a global leader in engine technology and manufacturing. Long known as a manufacturer of diesel engines, FME has now developed the technological ability to utilize natural gas with diesel in dual-fuel engines for stationary and marine power applications. The company touts that its engines, be they diesel or dual-fuel, are environmentally friendly, provide excellent fuel consumption and low emissions. Hence, they see the oil and gas industry as a natural for their future growth.
P&GJ: Where are you originally from; what were some of your interests growing up and what was the career path that has led to your current position?
Riley: I was born in Kingston, Jamaica and my family brought me to the United States when I was 7 years old. Some of my interests growing up were music and sports. In Jamaica we lived about one-and-a -half kilometers from Bob Marley's house and I remain deeply excited and passionate about reggae music. I liked basketball and football, too.
I graduated from Howard University with a Bachelor of Science in Electrical Engineering and earned an MBA from Johns Hopkins University. I started at General Motors and worked there for 10 years in various leadership positions in manufacturing. I left GM as a manufacturing executive and went to EnPro for a position in manufacturing – as vice president of operations for one of the company's divisions.
It was a wonderful career switch for me to get out of the automotive industry in 2007 and to transition to a global industrial company. Going to a smaller company helped me to understand how business really works, and that particular business gave me an opportunity to operate more globally because it was very European-centered. Next I became vice president of global operations for that division and then vice president of global manufacturing for the corporation – EnPro. I came to Fairbanks Morse as division president in 2012.
P&GJ: Fairbanks Morse Engines (FME) is not especially well-known in the oil and gas industry. Is the oil and gas sector now becoming a greater part of the company's overall strategy?
Riley: Yes. Oil and gas seems like a natural fit for us. Fairbanks Morse Engines has a long list of very unique capabilities built on the legacy of supporting the U.S. defense industry. At heart we are an engineering company with great systems engineering capabilities, great electrical engineering capabilities and great mechanical systems knowledge. Those capabilities easily translate into the oil and gas business.
We design and manufacture power solutions for critical applications – essentially, robust, highly dependable engine drives that fit very nicely in crude oil pumping applications, which is our specific focus in the oil and gas segment. We also have an innovative, dual-fuel product that can leverage the natural gas boom for customers that don't want to be totally reliant on natural gas or who have crude oil or diesel as an alternative.
P&GJ: How much of what FME produces is directed toward energy-related projects, and do you see this as a good growth area? Is the company an integrator as well as a manufacturer?
Riley: We are very excited about oil and gas. We think the macro economics of energy-related projects are very favorable for growth, and we are directing a substantial amount of resources to this area. We have created a segment of our business specifically to serve the oil and gas sector and our market research and our product capabilities lead us to believe we will be very successful. Fairbanks Morse is an extremely customer-intimate company. Given our history, we are used to being very close to the end-user – understanding their needs and ensuring that we are tailoring our end solution to suit. We think this applies really nicely to oil and gas.
At our essence, we have always been an integrator. It's not in our DNA to make and sell only components. We have always provided systems to our end- customers – a finished power system, a finished pumping system. We design end-solutions to meet our customers' needs.
P&GJ: Is this a reaction to the shale revolution and what types of opportunities do you see for your company as this moves forward?
Riley: Fairbanks Morse has been a player in the energy space for a long time. There has been a resurgence of interest in our dual-fuel technology because of increased shale activity which has led to increased supplies of natural gas.
P&GJ: What are some of FME's products that are most applicable to the oil and gas industry, particularly as they might involve pipelines?
Riley: We believe we have a unique competitive advantage with our dual-fuel, opposed-piston engine. This product is capable of running 99% natural gas and 1% diesel, or 100% diesel when necessary. This engine was designed specifically to be a dual-fuel engine and we believe it gives us a unique capability. It has characteristics that allow it to handle a greater variety of fuel than most competitors' products. Dual-fuel engines have lower lifecycle maintenance costs and fewer moving parts; they are also more forgiving than most and are more robustly designed.
P&GJ: What do you think makes FME unique in the industry and what differentiates it from others in the business?
Riley: Our size sets us apart. We see our size as a huge advantage because every customer is our most important customer. We have an excellent product and we believe that our willingness to adapt our product or develop a system for a specific application far exceeds everyone else's. We don't push a standard product and force the customer to adapt to it. We customize to suit. We also have been supplying equipment for critical applications for our entire existence, which is another unique feature.
The way we work also makes us unique. We are a highly aware group of individuals. We focus specifically on self- awareness, awareness of others, we emphasize the management of our ego, we try to ensure that we are deep listeners, and that the individuals we interface with understand that we value who they are, we value what they say and we truly believe in enabling the full release of human possibility through this approach. We are a purpose-driven organization. We have strong values – safety, excellence and respect. We believe in inquiry versus advocacy and we value a generative relationship with the individuals we interface with.
P&GJ: How would you describe your leadership style and have you had to adjust it through the years?
Riley: I have a very distributed style. I believe in talent. I believe that a leader's job is to support the talent you have in the organization, and provide the inspiration for it to flourish. One needs to lead and relate to everybody in the room at the same time. I believe in balance, openness, constructive dialogue and that we are all created equal. Everyone is hardwired for growth and development and it is my job to help them tap into that … to help create that spark. I support energy givers, and I am not a big fan of energy takers. I'm a bold thinker. I believe you can change the world through the power of your intention.
P&GJ: Is the Ecopetrol project the largest to date involving FME and pipelines? What is the scope of the work and what will your role be?
Riley: This order, for five pump sets, is the single largest order for pump sets we have received. Fairbanks Morse will manufacture, integrate, install and commission these units.
P&GJ: For 10 years you were an executive with GM Vehicle Manufacturing. What did you take from that experience that is useful to you in this job?
Riley: There is a tremendous value in standardized processes, systems, methods and tools. As a leader it is important to have discipline, to pay attention to detail, to be accountable for my actions and have a strong action-and-results orientation.
P&GJ: Dual-fuel technologies have long been among FMEs' strong points. Based on your knowledge from past experience with GM, how can dual-fuel technologies benefit the energy industry?
Riley: Fairbanks Morse and GM serve very different markets. At GM, alternative technologies focused more along the lines of battery technology; for example, for on-road applications. In the energy industry, dual-fuel engines operating on diesel and natural gas create a reliable safety net of uninterruptable power because of their fuel redundancy.
P&GJ: What is the future of diesel fuel and how can it be integrated with natural gas? Would this be mostly for transportation purposes?
Riley: Diesel fuel will be around for a long time. We can leverage the introduction of natural gas with diesel fuel and our dual-fuel technology. Our engines can operate on diesel today where natural gas infrastructure is not available or yet in place. And then, over time, as resources and infrastructure are developed and natural gas becomes available, the FME power solution has the flexibility to operate on either fuel, seamlessly switching between the two as required for each specific application. Over time, we will see a strong utilization of natural gas but the world will not abandon diesel. Both fuels will continue to have a place for both transportation and industrial applications.
P&GJ: What are some of your interests away from work?
Riley: My interests are self-development, physical fitness and my family.
P&GJ: Is there anyone who has been especially influential in your career and in your life in general?
Riley: My current CEO, Steve Macadam. He has really helped me to understand how to allow my true, vulnerable self to be present at work and how much more leverage an authentic human being can have in the workplace.
P&GJ: By the way, how do you like the Wisconsin winters?
Riley: A colleague reminded me that winter is about connection, supporting others and reflection. When you are inside with basically nowhere to go it reminds me to connect with those whom I have been too busy to check in with for some time. It's about helping someone or receiving help from someone because the conditions remind me of the value of supporting someone else. As an example, I pulled over one day to check the Bluetooth connection on my phone and someone stopped within two minutes to make sure I was Okay. It made me feel valued. It also provides time to contemplate what I need to change in my life to become a better friend, co-worker, boss, and citizen.