New products from Maine Drilling & Blasting, American Innovations, Telogis, Fisher and Arnold, Inc., Emerson Process Management, Honeywell, Synodon Inc., Inmarsat, Tritech and Chesapeake Tech, GE Sensing & Inspection Technologies, WIT Press, Itron Inc., Coastal Flow Measurement and Globalstar, Inc..

Maine Drilling & Blasting
Maine Drilling & Blasting has announced its acquisition of Pennsylvania Rock Company. The companies said they felt their shared initiatives were best served by building one outstanding team. The companies are two diversified family businesses driven by a commitment to customers and a standard to provide the highest quality workmanship and service. Pennsylvania Rock principals, Rick and Travis Martzall, will remain key regional leaders. Bill Purington, 207-582-2338, x1601. www.mainedrilling&blasting.com.
American Innovations
American Innovations has launched the "Unit Event Monitoring" application for the Bullhorn® Asset Tracker (BAT) website. BAT is a web-based, asset management application for AI's Bullhorn Wireless Remote Monitoring System, which monitors and collects data from oil and gas, water and wastewater and agricultural assets. BAT enables immediate, in-depth visibility of unit status and alarms and provides a proven backend system to collect, store and report crucial equipment data. The Unit Event Monitoring (UEM) application provides general purpose "event monitoring" capabilities for users requiring a real-time view of specific events over the entire system. Users first identify a set of unit event "alerts" to be monitored (i.e. industrial equipment power status, low pressure alarms, unit interruption status, etc.). The UEM integrates these events/alerts into a viewable format on a geographic map or tabular display. Paul Lucco, 713-875-1875, paul.l@aiworldwide.com.
Telogis


Telogis recently announced the release of Telogis Fleet 7, said to be the most reliable and easy to use software-as-a-service (SaaS) GPS Fleet Management Application on the market. The real-time GPS Fleet Management solution improves productivity and enhance operations. New features include command center mapping, Geographic Information Systems (GIS) overlays, advanced large fleet reporting, and an innovative self-service portal. A highlight is Command Center Mapping which supports high-performance maps that are critical to utilities and emergency dispatch. Telogis Fleet's new map delivers the industry's fastest web-based maps with a patent-pending clustering mechanism that allows visualization of thousands of assets on a single map. The new map also supports GIS overlays for utilities to search and visualize their assets. 866-835-6447, www.telogis.com.
Fisher and Arnold, Inc.
Fisher and Arnold offers GPS among its services. Beginning in Memphis, TN the small six-person Fisher and Arnold firm offered primarily civil engineering services to surrounding municipalities and real estate developers. Today, Fisher & Arnold employs more than 90 people and is recognized as a leading architectural, engineering, planning and design firm serving clients throughout the U.S. Headquartered in Memphis with offices in Nashville, TN and Chipley, FL the firm provides a comprehensive range of in-house services from each office location. The multi-disciplined staff includes architects, engineers, planners, landscape architects, interior designers, environmental scientists and surveyors. 615-383-6300, csaunders@fisherarnold.com, www.fisherarnold.com.
Emerson Process Management
Emerson has released the Fisher® EZHSO series regulator as well as Whisper Trim® cage options to the EZH and EZHSO Series. EZHSO Series Regulator and Whisper Trim® Technology are said to ensure gas delivery with fail-open alternative and more efficient noise abatement. The EZHSO design incorporates a spring cartridge that offers a fail-to-open alternative, ensuring gas delivery and maximizing uptime. The Whisper Trim® Technology is described as providing efficient noise prevention at the source and a cage that can be easily retrofitted in the field. The Type EZHSO and EZHSO-OSX (slam-shut) regulators are available in 1-, 2-, and 3-inch sizes. www.fisherregulators.com.
Honeywell


Honeywell has introduced the RC500 Remote Terminal Unit, a modular and scalable controller that easily integrates with SCADA technology to give tighter control of remote operations. The controller is designed to withstand harsh environments and to be ideal for remote automation needs such as those found in oil and gas applications. It also can operate using minimal electricity, making it suitable to run on solar power and for providing continuous monitoring of remote, fixed assets. RC500's open communication platform integrates seamlessly with Honeywell's Experion® Process Knowledge System (PKS). When combined with Experion's SCADA products, the RC500 helps facilities more effectively manage complex remote automation and control applications such as gas flow metering, data concentrator and communications integration, well-head control, pump and compressor control, block-valve automation and gas stations. www.honeywell.com/ps.
Synodon Inc.
The European Patent Office has issued a notification of its intent to grant Synodon Inc. a patent that includes nine claims covering a combination of a Gas Filter Correlation Radiometer (GFCR) embodiment and its application for the detection of gas leaks from underground pipelines by sensing ethane. According to the company, traditionally, pipeline leak detection was focused around measuring methane emissions. A variety of naturally occurring methane sources always added a level of uncertainty to these measurements. The improved gas sensitivity that realSens™ achieves, makes it possible to detect ethane instead, a small constituent of natural gas and other hydrocarbon products. As there are no naturally occurring sources of ethane, the presence of this gas in the vicinity of a pipeline or oil and gas operation positively identifies a leak from these facilities. Adrian Banica, www.synodon.com.
Inmarsat
Inmarsat, provider of global satellite communications services, has launched a new handheld satellite phone, the IsatPhone Pro. The service is the company's first global handheld. The company said the new IsatPhone Pro joins its portfolio of data and voice terminals and gives it a full range of services for remote environment communications use. The unit offers up to eight hours talk time and up to 100 hours on standby. The handset has secured an IP54 rating and is dust, splash and shock-resistant. It is also capable of operating from -20 degrees C to +55 degrees C. The company says the unit offers high-quality satellite telephony, text and e-mail messaging. Location data can also be viewed and sent in a text message. www.inmarsat.com/isatphone.
Tritech and Chesapeake Tech
Tritech says its StarFish side scan sonar systems can now be interfaced directly to Chesapeake's SonarWiz.MAP and SonarWiz 5 software. Tritech's high performance shallow-water StarFish sonar systems now have the full advantage of real-time and post-processing power allowing users to produce high-resolution maps and reports in a wide variety of formats. SonarWiz.MAP and SonarWiz 5 will assist the StarFish customer in data collection, interpretation and reporting. The real-time mosaic features of the SonarWiz product line help ensure the user that the data quality and coverage requirements are fully satisfied, before leaving the survey operations area. http://www.starfishsonar.com. http://www.chesapeaketech.com.
GE Sensing & Inspection Technologies


With introduction of a new IPU series of phosphor imaging plates, GE Sensing & Inspection Technologies says it now provides a comprehensive portfolio of imaging plates covering virtually all non-destructive testing (NDT) applications for computed radiography. The new IPU plates offer excellent sharpness and the best probability of detection in the GE portfolio while maintaining the same high level of productivity. They are designed for highly critical, specialist applications involving castings and weld inspection in the aerospace, oil and gas, power generation and automotive sectors. The IPU plates are particularly designed for use with GE's world-class range of Computed Radiography scanning systems. When used with the recently introduced CRxFlex system they feature a basic spatial resolution (BSR) of 50µ, while in combination with the long-established CRxTower the BSR is 65µ. www.gesensinginspection.com.
WIT Press


A new book from WIT Press by Dr. Lie ZHANG, "Failure Assessment of Thin Walled Structures with particular reference to pipelines," describes integrity management procedures for thin-walled structures such as pipelines. It covers various methods of crack growth analysis, as well as the evaluation of the probability of failure of pipelines. It focuses on crack growth analysis using the strain energy difference criterion proposed by the author in conjunction with popular FE and BE packages. The results show the proposed method can significantly improve efficiency of crack growth analysis when properly applied. The book describes Stratified Monte-Carlo simulation procedures combined with defect assessment guidelines. Lie ZHANG received his Ph.D. degree in failure assessment of pipelines from Wessex Institute of Technology in 2008. He specializes in fracture mechanics and failure assessment of shell-like structures. Dee Halzack, 978-667-5841, Email: dhalzack@witpress.com, http://www.witpress.com/978-1-84564-420-8.html.
Itron Inc.
Itron Inc. has released what it describes as the North American market's first gas meter with an integrated remote disconnect valve. The METRIS® Remote Disconnect (RD) residential meter also incorporates Itron's 100G Datalogging Gas ERT® module—in compact package. The integrated valve, combined with the two-way communication capabilities of the 100G module, is said to mean advanced shut-off features and innovative data collection are now a reality. The firm says the functionality will help gas utilities ensure community safety, streamline operations, improve customer service and enhance the revenue stream. The company says remote disconnect functionality is actuated using Itron's handheld computers. www.itron.com.
Coastal Flow Measurement
In conjunction with Coastal Flow Measurement's April 15, 2010 re-launch of its website, the company announced that its BirdDog Remote Data Retrieval Services site and underlying systems have been upgraded. Enhancements to the new BirdDog site and system cited by the company include: 1) more information contained within each page so that there are fewer pages to navigate and data is displayed in an easier to read format; 2) data from peripheral devices (such as tubing/casing pressures or oil and water meters), previously shown on the well data pages, is now displayed alongside flowing parameters; 3) hourly and daily information which can now be sorted in either ascending or descending order; and 4) confirmation of whether or not the Demand Poll function was successfully completed. As part of the upgrade process, Coastal Flow is offering webinar sessions. 800-231-9741, e-mail: BirdDog@coastalflow.com.
Globalstar, Inc.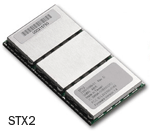 Globalstar, Inc., a provider of mobile satellite voice and data services, recently said it was building a satellite tracking station in Botswana, southern Africa. The station will be used to complete the Globalstar satellite telemetry control unit (TCU) network that is to be used to monitor and control the company's second–generation satellite constellation. Once the constellation is deployed, the TCU network will enable the company to communicate with and monitor the condition of its new constellation from its two satellite operations and control center locations in California. The new satellites are expected to provide Globalstar customers with enhanced next-generation Internet-protocol multi-media or IMS and legacy mobile satellite services beyond 2025. www.globalstar.com.