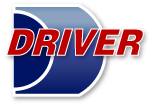 Driver Pipeline, headquartered in Dallas, Texas, has opened its fifth regional field office in Waskom, Texas, approximately 15 miles from Shreveport, Louisiana.

Driver chose the six and a half-acre site as their primary headquarters for servicing the needs of its customers in the Haynesville Shale located in Louisiana, southwestern Arkansas and eastern Texas.
"Our goal is to bring the experience we have gained helping our Barnett [Shale] customers to the Haynesville field," said Jim Shaffer, president of Driver Pipeline. Driver has supplied pipe-in-ground resources to a number of Barnett Shale producers.
Harold Peters, district manager of Driver's Haynesville Division, explained the connection between the two fields. "Many of the production companies we work with in other areas such as the Barnett field already have operations in the Haynesville field, which is very encouraging," Peters said. "That alone doesn't guarantee us anything unless we perform at the same high level as we have in the past. So far, the reception has been very encouraging. "
According to Peters, when fully operational, Driver's Haynesville Division will employ between 150 to 200 people laying anywhere from 4" to 36" pipe. As drilling and production in the Haynesville Shale continues to expand, the need for the pipeline infrastructure that Driver Pipeline supplies will continue to grow.
While the price of natural gas remains somewhat anemic, the rig count in North Louisiana remained positive at 129 in late January 2010. With the expectations that Haynesville will become the largest natural gas producing field in North America by 2019, surpassing the Barnett Shale, Driver Pipeline's Haynesville Division aims to play a major role in bringing the gas to the marketplace.